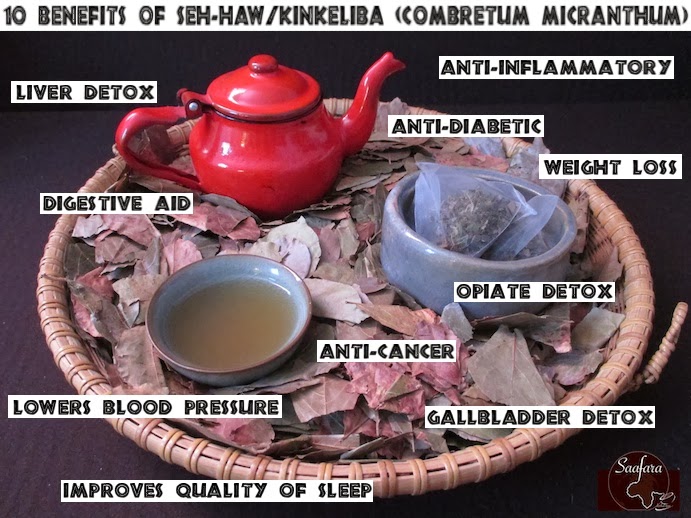 Kinkeliba.net is a site dedicated to the mystical superfood, tonic and medicinal herb from West Africa, Combretum micranthum. The French called it kinkeliba (health tree) or la tisane de longue vie, "the infusion of long life." The Sufi Master of Senegal, Cheikh Amadou Bamba Mbacke, reasserted the ancestors' name for the herb: Seh-haw. It was Cheikh Amadou Bamba that preserved the use of the plant during the Colonial Period and its surviving use in France and West Africa can be traced to his recommendation. The French, who attempted to assassinate the Sufi mystic during his long period of exile, gradually learned of the divine power and wisdom of this saint, and they too began to drink the tea, importing tens of thousands of tons to France and entering it in their official pharmacopeia.
Kinkeliba.net serves as a reference, repository and study aid to all researchers of this amazing, healing herb. We will publish articles, scientific research, videos, and discuss issues such as biopiracy and bioethics. We support local herbalists and harvesters with a fair-trade ethic in acquiring our materials and for sharing them with you. We offer Saafara West African Herbal Teas, the first company in America to box and bag the wild grown herbs, cut & sifted, in silk pyramid sachets, run by Senegalese native Ismael Diagne. In addition we will be introducing some traditional and modern blends of kinkeliba for your health and enjoyment.
Kinkeliba.net is a celebration of this magical plant, a source for traditional and modern ways to enjoy its benefits, and a library for the research articles, legal cases, and folklore of the plant.  Thank you for visiting.
Disclaimer:
The products and all claims and statements made about any products on or through this site have not been evaluated by the United States Food and Drug Administration and are not approved to diagnose, treat, cure or prevent disease. The information provided on this site or on any product label or packaging is for informational purposes only and is not intended as a substitute for advice from your physician or other health care professional. You should not use the information on this site for diagnosis or treatment of any health problem. You should consult with a healthcare professional before starting any diet, exercise or supplementation program, before taking any medication, or if you have or suspect you might have a health problem. Please educate yourself on the use of herbs and dietary supplements. Bottle Gourd Studio, LLC is not responsible for the use of the products available on BottleGourdHerbs.com and when purchasing then you agree not to hold Bottle Gourd Studio, LLC or any of its members liable. If you are pregnant or nursing a baby, have a medical condition, or take pharmaceutical drugs, be sure to seek the advice of a health professional before using herbal products.