Containing Kinkeliba, Lemongrass & Ngunngun (Basil), this is a delicious traditional West African recipe using wildcrafted Kinkeliba/Seh~haw and Ngunngun (African/Egyptian basil), with Certified Organic Lemongrass. This is a tea packed with healing herbs, promoting detoxification, sleep quality, liver and kidney cleanse, is anti-inflammatory, can aid weight loss and fasting as well as being a digestive aid and, most importantly, is a relaxing anti-stress infusion to enjoy a calm repose with one's pot and kettle. A bit of honey catalyzes these delicious herbs with the enticing vegetal liquor of the kinkeliba with the smooth citrus zing from the lemon grass that harmonizes with the spicy sweet basil. Sip away the heart's weariness with West African medicinal superfood herbs, deftly combined and lovingly prepared.*
4oz. Comes in high barrier food-grade foil ziploc pounch to maintain freshness.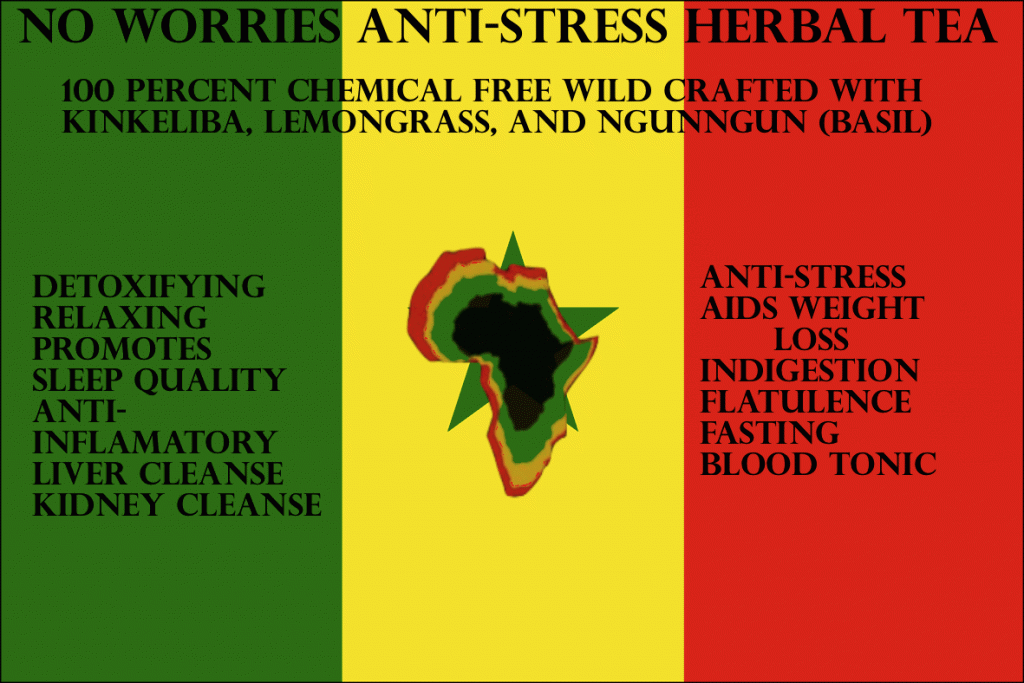 *These statements have not been evaluated by the Food and Drug administration. This product is not intended to diagnose, treat, cure, or prevent any disease.